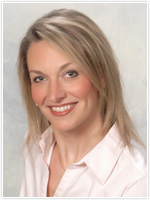 Success, happiness and more satisfying relationships are the goals of therapy. As an experienced, compassionate psychologist, I offer strategies to meet those goals. At best, clients leave therapy feeling empowered and more truly themselves.
I specialize in individual therapy with adult and older adolescent clients, and most often assist clients with overcoming anxiety, trauma, depression, relationship problems, perfectionism, poor boundaries, and substance abuse/codependency issues.
Good therapy is collaborative and client-centered; my expertise is in helping you find your own inner resources to change. With training in many different approaches to treatment, I tailor the treatment plan to your specific strengths and struggles. Helping people clarify and understand their problems and how they want to change is one of my key strengths – one that helps therapy be more effective. My calm, rational and practical style is particularly helpful for anxious clients.
On this site you can get a feel for how I "do" therapy. You can also learn how to set up your first appointment, get some questions answered in the FAQ section, learn about how I use canine-assisted therapy, and view links to a variety of resources.
My office is conveniently located near Burnsville Parkway and 35W in Burnsville. I serve the Twin Cities metro area including nearby Eagan, Apple Valley, Savage, Lakeville, and Bloomington.
If you don't find what you need on the site, would like more information, or want to make a personal connection, please contact me by email or call my office at 952-435-4074. Thanks for visiting.