Thank you for taking the time to learn more about me. Finding the right counselor starts with knowing a little bit about her (or him). Connecting with someone is easier when you know a little about them and what they do.
Read on to learn a little about me and my practice. Visit the FAQ section for answers to many common questions.
A Little About Me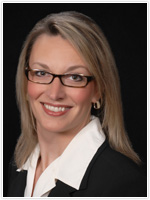 My career in psychology began nearly 20 years ago. After graduating from college, I spent two years working for a community rehabilitation program for adults with severe and persistent mental illness before entering graduate school. After four years of graduate coursework and over 3,000 hours of pre-doctoral supervised professional experience, I graduated with a Doctor of Psychology (PsyD) degree from the Minnesota School of Professional Psychology.
I was licensed by the Minnesota Board of Psychology after completing an additional year of full-time supervised employment in psychology, and passing the Examination for Professional Practice in Psychology and the Professional Responsibility Exam. I maintain my licensure with 40 hours of continuing education every two years. Additionally, I have completed Levels I and II Eye Movement Desensitization and Reprocessing (EMDR) training through the EMDR Institute.
A Little About My Practice
I maintain a solo private practice, intentionally keeping it small to allow for personalized attention. I am usually able to see clients quickly, and I don't have to "look up" current or past clients because I already know who you are. My waiting room is shared with two other psychologists, but we all practice separately.
If a client chooses, my dog Prince, a hypo-allergenic Bichon Frise and Shih Tzu mix, can join a session to assist with therapy or just be a calming presence (see more on canine-assisted therapy here).  Although he can be energetic when meeting new people, he is typically calm and quiet. If a client prefers that Prince is not part of the session, he has a crate in the office where he loves to sleep.
Please click here to learn more about how I "do" therapy, including mind-body health, dealing with trauma, EMDR, codependency, boundaries and perfectionism.
I really enjoy the work I do and find that I learn a lot from my clients. Their strength, persistence, and personal wisdom inspire me.
Call me at 952-435-4074 or write to learn more about my practice, my philosophy of therapy, or just to discuss the process of beginning therapy.