My philosophy of counseling starts off with the belief in the wisdom of my clients, both in how you understand yourself as well as your ability to know what you need to get better. The way I see it, my role is to do my best to understand you and then help you find your strengths and resources to get better.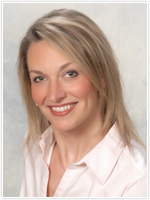 I am passionate about helping clients transform into a truer version of themselves. Many of our dysfunctional negative beliefs, feelings, and behaviors are developed in response to some painful experience, and they are maintained as a protective mechanism against more pain. Unfortunately, this has the unintended consequence of suppressing our full self. I offer a safe, calm, respectful, and accepting environment in which the changes you desire can happen. I really enjoy the work I do and find that I learn a lot from my clients. Their strength, persistence, and personal wisdom inspire me.
My therapeutic approach draws from a variety of therapeutic modalities including cognitive-behavioral, psychodynamic, EMDR, and AIR Network. Regardless of the kind of therapy, counseling is only effective if the client is comfortable and able to trust the therapist. It is the relationship that matters. After more than 20 years of working with clients, I feel confident in my ability to connect with the clients I work with.  If you are ready to take the next step, I am here to help.
A Little About My Practice
I maintain a solo private practice, intentionally keeping it small to allow for personalized attention. I am usually able to see clients quickly, and I don't have to "look up" current or past clients because I already know who you are. My waiting room is shared with two other psychologists, but we all practice separately.
Professional Highlights & Memberships
Psy.D., Clinical Psychology, Minnesota School of Professional Psychology
National Register of Health Service Psychologists
Past President, Minnesota Psychological Association
Certified AIR Network Practitioner
Trained in EMDR through the EMDR Institute
Member, Minnesota Psychological Association